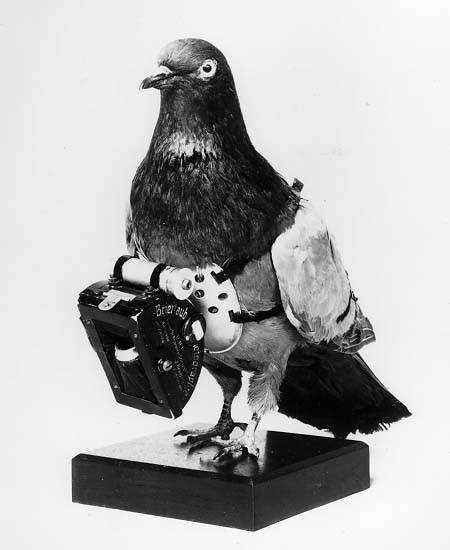 As GoPro congratulates themselves today on their $3 billion IPO, it's worth remembering that over 100 years ago, German inventor Julius Neubronner invented the original miniature camera for action sports.
Rather than BMX bikers and skateboarders, his action heroes were carrier pigeons, getting mad air in the skies above Neubronner's hometown of Dresden.
With the cameras strapped to their chests, and a harness to ensure their freedom of movement, the pigeons would travel to their destination, snapping photos set intervals, 5-10 minutes apart.

Even though they were still photos, in black and white, and nowhere near the 30FPS / HD of today's GoPro cameras, the pictures they brought back were every bit as exciting to the public as today's X-Games antics.
---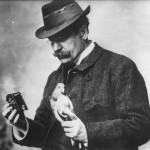 Neubronner patented his invention in 1908.  Despite international acclaim and lots of press interest over the next couple of  years, it never turned into a profitable business venture.  If only there had been a Youtube in 1909!
Speaking of Youtube, Neubronner was also an amateur moviemaker, and some of his movies were digitized and loaded onto Youtube by the German Film Institute.  His movies cover some of the same subjects we rave about today: auto racing and snow sports.  Even 100 years ago, we loved the same things!
There's a great write-up of his life story in Wikipedia, and the pigeon photography in particular in the French blog La Boite Vert.  If you don't read French (neither did we!), you might prefer the translated version.
This was not the last time pigeons made news as aerial photographers, they were used in industrial and military situations into the 1940's, but Neubronner was the first, and his work serves as a reminder that the future is already here, it's just not very evenly distributed.
---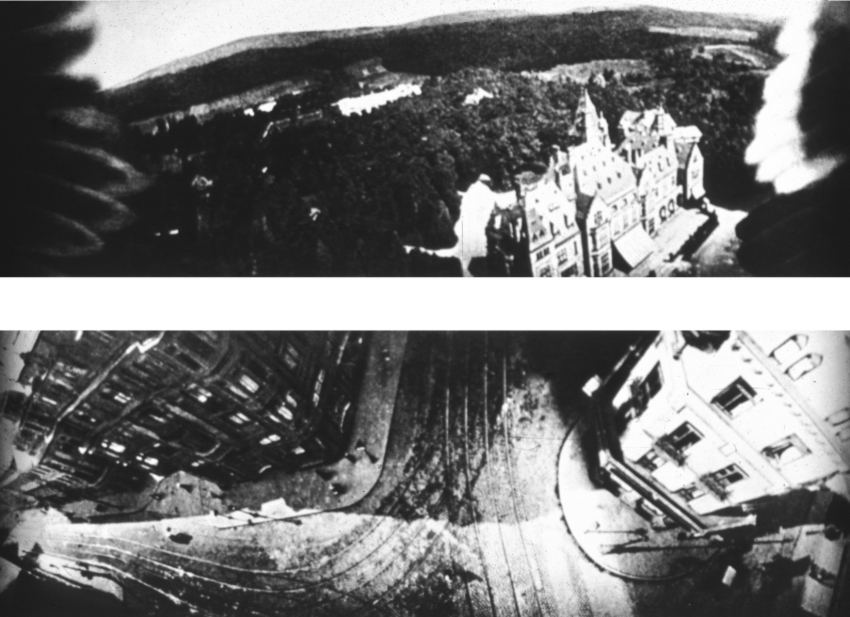 Image credits: La Boite Vert, Wikipedia.