Congratulations to our winner, Yvette Dudley-Neuman. She is the Heritage Re-enactment Coordinator for the Surrey Archives in British Columbia. She coordinates a troupe of professional actors who travel to various venues and events around Surrey to bring the stories of early Surrey settlers to life.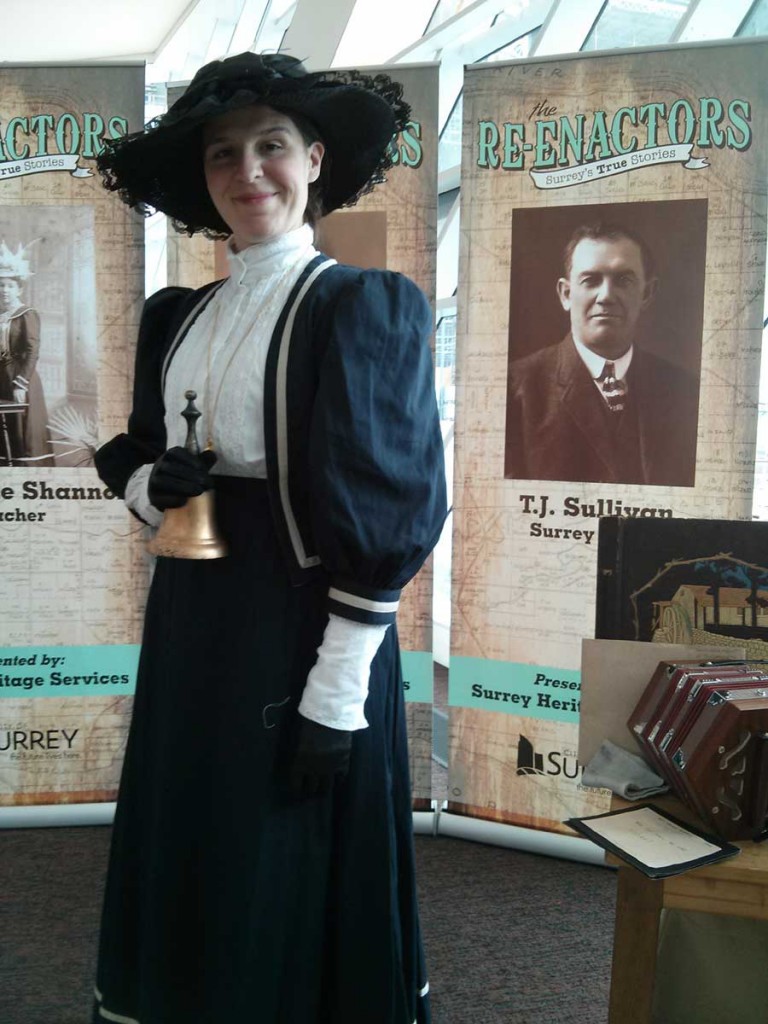 Pictured here is actress Sara Holt portraying teacher Mary Jane Shannon. Miss Shannon was a student in the very first Surrey School. She taught in the wilds of Cariboo Country before returning to be a teacher at her former school. She then left to become a nurse and spent her later years writing her Cariboo Tales.
The Surrey Archives works to keep Surrey history alive through their online collections, lecture series, school programs and their travelling Reenactor troupe. Take a few minute to enjoy a few of their online resources.
Thanks for your entry, Yvette and your hard work preserving history for us and our future generations. Enjoy your gift certificate!
Editor's Picks
Special thanks to everyone who sent us pictures in August. Here are a few of our favorites:
To see the entire Customer Photo Gallery, please click here.
We will have another drawing at the end of October, so send your photo to us and get a chance to win a $200 gift certificate. If you sent us a picture in a previous month and did not win, you will be automatically entered in this month's drawing. To increase your chances of winning, please send us a new picture for October.
Hope you enjoy the gallery and we look forward to seeing all the new photos.