All our product reviews are from actual customers, just like you!
These are a few of our favorites for the month of May.
---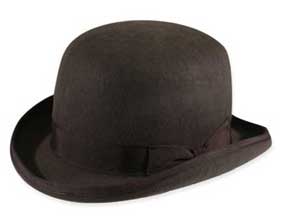 Tall Derby – Chocolate Brown Wool: Dance Hat a Smash Hit
I bought the derby for my son's first solo dance routine. He's 10, the medium fit perfectly. He's doing well, High Gold in his Charlie Chaplin inspired solo dance routine. Also added the Bamboo Van Dyke Cane.
Thank you very much, one happy dancer and one very impressed Dance Teacher.
[Curt, Saskatchewan, CAN]
---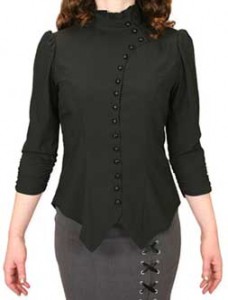 Vesta Blouse Ruched Sleeve – Black: Cleans up like a charm
After I read the other reviews, I ordered this a bit large. It fit nicely, with the only problem being that it was a bit long in the waist for me (I'm 5′ 3″ so this is a common problem for me).
The thin fabric is actually an advantage in black – there is no show through and it makes a great layering piece. But the real charm of this shirt is how well it goes through the washer and dryer – no shrinkage and it comes out as if it just had a date with the iron.
[Barb, Hilliard, OH]
---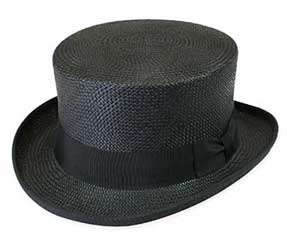 Panama Straw Top Hat – Black: Topper Exquisite'
This Topper is Just perfect in every way great styling Comfy to wear in any weather although it's a spring summer look.
Very Sturdy and The Ladies Love it! What more do you need to complete any wardrobe.
[Skeeter Pants, Wayne, NJ]
---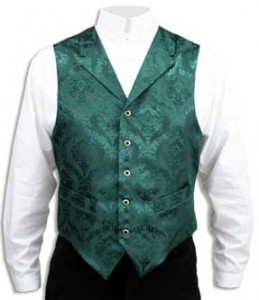 Emerald Isle Vest: Beautiful, well built and fast!
I think the title says it all. It's a beautiful item that is very well put together and got to me the next day despite being told it would take much longer.
I was a bit iffy about the cost, but that was until I actually had the item in hand. I do believe it worth it and will be back for a similar item in red some time soon.
[Gabriel, East Palo Alto, CA]
---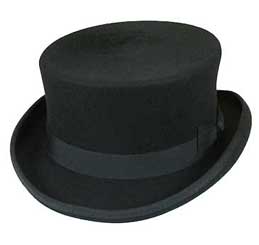 Cahill Hat – Black: Casual Cahill hat
I got this hat because I love top hats and don't see them worn casually anymore… I see fedoras and what have you and that's all, I wanted to stand out in a fashion sense.
I get people asking where i got my hat, and that they love it whenever I go out now. Its entertaining but not the strict reason why I got it. I just love top hats lol
[Ashtar, CA]
---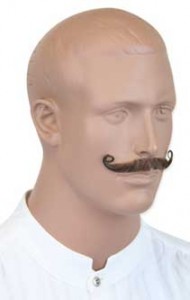 Ambassador Mustache – Brown: My favorite
I loved this mustache. I'm a drag king performer and I found it looked very realistic.
So far it has held up over two shows. I've managed to attach it with spirit gum and it holds just fine and hasn't fallen apart when I take it off.
[Matt Adore, Iowa City, IA]
---
Click here to see all of our Historical Emporium Customer Reviews!
---
Want to review a product? Be sure to watch for our email about a week after your order arrives.