All our product reviews are from actual customers, just like you!
These are a few of our favorites for the month of February.
---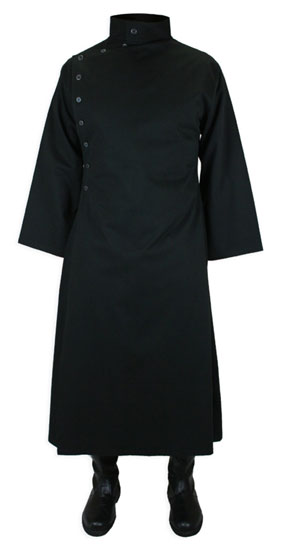 Mad Scientist Howie Lab Coat – Black: Lab Coat Awesomeness
Absolutely loved this product, it arrived literally within a few days, and I used it for my historical tours here in Old Town San Diego as a mortician. It goes great with my leather steampunk belt bag that I got from here as well.
Sadly when my car got broken into 2 days ago, this coat was stolen. I will definitely be getting another one as soon as I can. So if car thieves would rather have this coat than my GPS device, then I'm sure you'd like it too.
[Motrin the Mortician, San Diego, CA]
---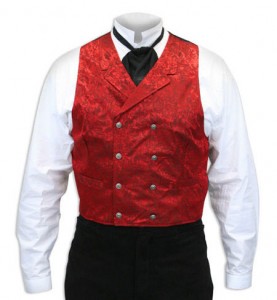 Baker City Silk Vest – Red: Great vest!!
I ordered this vest sort of as a trial. Having never ordered anything from these guys before, and wondering if the low price meant also meant low quality, I held my breath. The order arrived very quickly. I must say I am very pleased with the product!
The fit is perfect, the fabric and construction first rate, and the look when worn with my costume is every bit as good as the photo on the website. I highly recommend this vest and I expect to order more items from HE soon!
[Harry Titus, Galion, OH]
---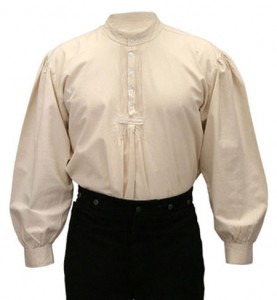 Fundamental Work Shirt – Natural: must have MORE!
Trust me, One of these shirts isn't enough. They are on my list to order more!
[Andrew, Palm Springs, CA]
---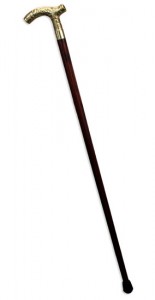 Derby Cane – Brass with Walnut: Great cane
It's well made. I bought this to go with my old west gambler outfit for when I want to classy up the joint.
I also have a bad ankle and so this was a big help that looks good too. The head screws on but holds tight and is comfortable. I'm extremely happy with this.
[Dorado, Wichita Falls, TX]
---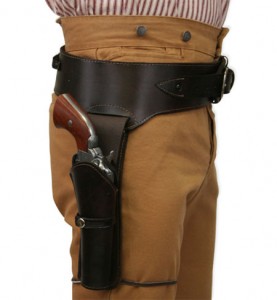 (.44/.45 cal) Western Gun Belt and Holster – RH Draw – Plain Brown Leather:
Belt and holster fits great, great quality, thanks to Marie for helping me out with everything.
[Bill Henly, Morgan Hill, Ca]
---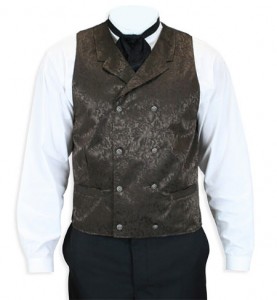 Baker City Silk Vest – Chocolate:
I like these vests, they are comfortable, classy and cool to wear even when the temperature is hot. In the cool spring mornings they add a little warmth.
[Tony, Lodi, CA]
---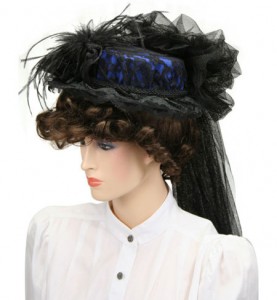 Victorian Ladies Boater – Royal: Look at that hat!
Everyone raved about it at church. They call me the fancy hat Sister in the Lord Lady. I do love your hats.
I get a lot a stares some ask and I tell them about you guys. Thanks again.
[Penny Sue, Post Falls, ID]
---
Click here to see all of our Historical Emporium Customer Reviews!
---
Want to review a product? Be sure to watch for our email about a week after your order arrives.