Congratulations to our winner, Jason McCormick, pictured here wearing the Charcoal Callahan Frock Coat, Charcoal Callahan Dress Trousers, Charcoal Callahan Vest, Victorian Mens Dress Shirt, and the Silver Lustrous Ascot from Historical Emporium.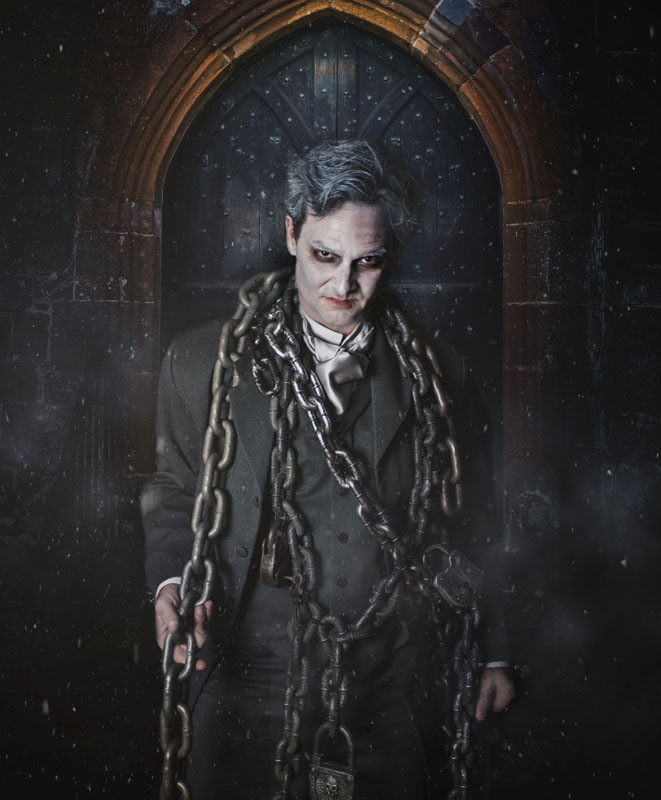 Thank you so much for your fantastic selection of Victorian menswear. Here is a photo from Eastern Shore Repertory's upcoming production of A Christmas Carol: The Musical. Photo features Jacob Marley played by Jason McCormick.

Photo submitted by
Erin Langley, Artistic Director
Eastern Shore Repertory Theatre
easternshorerep.org
Editor's Picks
Special thanks to everyone who sent us pictures in January. Here are a few of our favorites:
To see the entire Customer Photo Gallery, please click here.


We will have another drawing at the end of February, so send your photo to us for a chance to win a $200 Historical Emporium gift certificate. If you sent us a picture in a previous month and did not win, you will be automatically entered in this next month's drawing. To increase your chances of winning, please send us a new picture for February.
Hope you enjoy the gallery and we look forward to seeing all the new photos.
---
Check out our Pinterest board to see all of our past Editor's Picks!