Take a look at our latest addition!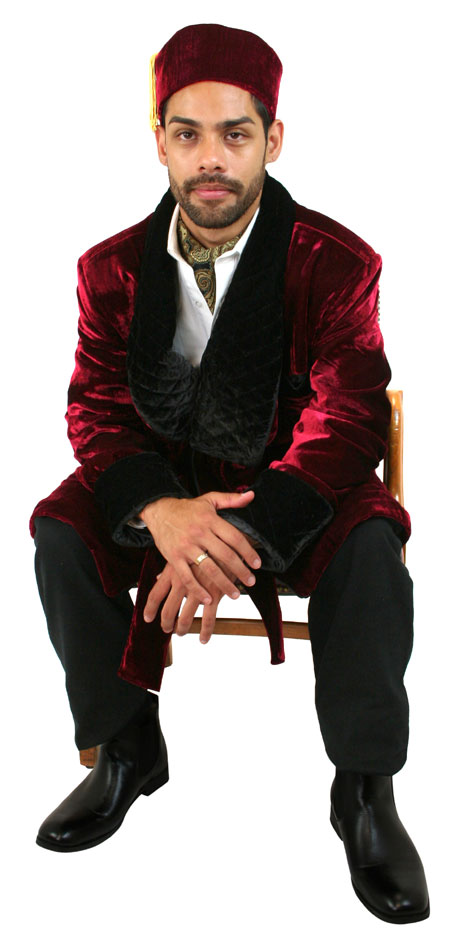 Scrupulously dressed 19th century gentlemen (who literally had a coat for every occasion) would don a soft, often velvet, loose jacket over their clothing as a protective barrier from the odors of their smoking indulgences. Plus, it would provide winter warmth when they were banned to the smoking porch by the ladies!
Our more contemporary interpretation of the perennially hip smoking jacket is the longer velvet smoking robe. It features a rich velvet body with a contrasting color quilted velvet shawl collar and cuffs. A long single velvet tie keeps this robe closed. Three velvet trimmed front pockets, two at the waist and one at the breast, lined in satin for an opulent touch, offer ample storage for smoking necessities.
Black with Burgundy Velvet

Red Velvet

Green Velvet
See our whole line of Vintage Velvet Smoking items here
---
Check out our New Arrivals Page to stay on top of all our new items!