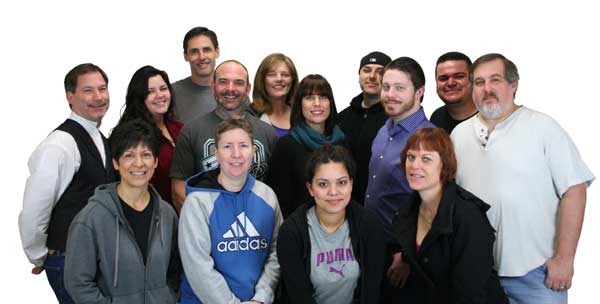 Alicia – Employee #1 –  Just like all reputable Silicon Valley startups, ours was run out of a garage for the first 3 years.  Luckily, the company grew and moved into a real office and warehouse space with a fully trained staff.  Now, Alicia happily focuses on product sourcing and marketing for the company.  She especially enjoys devising and designing the names and characters for the outfit pages.  If you have any historical questions, she is usually the top researcher. In her free time she reads (a lot) and practices boxing.
Chris – CFO, IT Guy and Mad Scientist Model – As is true in most small companies there is always one person around which everything revolves and for us it is Chris.  He is employee #2 and is a number crunching spreadsheet jock from way back, but is always willing to jump in to pack boxes or be our clothing model for pictures.  He is always full of new ideas and ready with a joke.  When not at the office he can be found hanging out with his kids or writing music.
Noel – Mr. Fixit –  Noel is cool under fire whether he is in the office or playing late night ice hockey.  When someone on the phone says, hold on let me check on that, you can bet that Noel is the person they are checking with.  He has been with us the longest and has an excellent understanding of how the company works.  He runs triathlons in his free time and even wore our men's bathing suit for the swim portion of the event – a true company man. He is also one of our resident movie aficionados and always has a pithy quote at hand.
Tim –  Warehouse Whiz –Tim likes it best when everything lines up and our warehouse definitely benefits from it.  More than a few visitors have commented on the cleanliness and organization of our warehouse and it is all thanks to him.  He also oversees our entire facility to be sure we are a clean, well lighted place.  In his off hours he can most often be found playing with his very active twin boys.
Jean – The Bean Counting Queen – By day she is a professional office manager, tracking purchase orders and talking to vendors.  She has yet to meet a conundrum that she can't wrestle to the ground.  In her off hours she is a Motorcycle Mama with a dirt bike as well as a brand new motorcycle.  And though small, she is mighty and keeps us all in line with our paperwork.
Eve – CSR and Morale Officer – Eve is the smiling voice on the other end of your phone call, always ready to go the extra mile to help a customer by measuring products, doing online research or just making really good suggestions.  She is also our chief photographer and responsible for our photoshoots and online images.  To top it off, she keeps us happy arranging all of the birthday parties and celebrations. We are lucky to have her.
Christine –  Business Analyst and Database Jock – Christine is one of the quiet ones in our group. She started as a CSR but has moved into the back office to help with purchasing, bookkeeping and managing product information on the website.  Behind the quiet façade lurks a daredevil spirit.  In her free time she has a need for speed – racing down mountainsides on skis or around tracks in her racecar.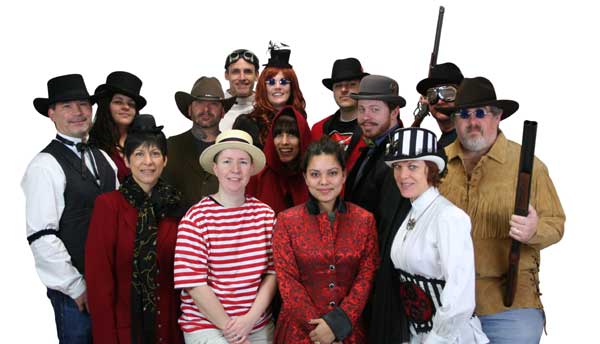 Robert – Warehouseman and Con-attendee –  We rely on Robert as our attendee to cons, concerts and cinema.  He is our resident Dr. Who enthusiast and loves to share innumerable geeky factoids with us all.  His repertoire of accents and funny jokes is ever expanding and we enjoy hearing the latest.  If you are one of our customers who regularly requests special drawings and sayings on your boxes, Robert is most often the artist.
Mike – Warehouseman and Gearhead –   Mike is one of our warehouse utility players.  He picks, packs and ships whenever it is needed.   If you want to see the slickest new car or motorcycle or anything with gears, Mike is the guy.  He's never met a sports car that he didn't like and is especially fond of Ducati motorcycles.  In his quiet time he also likes to golf, we are all hoping he will soon soup up a golf cart to combine both of his interests.
Angel – Warehouse and Returns Detail Guy –  Angel manages all the returns and exchanges that we receive.  His meticulous attention to detail keeps everything neat and tidy and helps us get returns processed quickly.  In his off hours he plays video games and the Lotto.  We all hope he remembers us fondly when he hits the big jackpot.
Matt – Customer Service and Motorcycle Man – Matt made the move from our warehouse to the Customer Service group, which has given him a great perspective on what he can do for customers.  He can be counted on to follow up on the details and make sure things happen on time.  When he's not answering phones and emails he is playing soccer, working out and riding his new Harley.
Liz – Warehouse and Receiving – Liz helps with all the shipping and receiving and is very precise, which we love.  She can be counted on to jump into the fray during our inevitably crazy photoshoots to help with accessories or ironing or anything else.  When she's not in the warehouse she likes to read and find new recipes on Google and when tired of the quiet life she likes to take a spin on her new motorcycle.
Jamie – CSR and Health nut –  Jamie comes to us from Starbucks and has excellent customer service and fashion skills.  She is the life of the party among the CSRs and is always willing to share a joke or a song to brighten someone's day.  In her free time she exercises…a lot and is the one to turn to when you have a question about organic foods and healthy choices.
Kerri – Warehouse and Receiving Maven –  Kerri is our latest addition to the team and is our main receiver for products into the warehouse.  Some days it can be overwhelming with boxes piled in every corner sometimes higher than we can easily reach.  But we can always count on Kerri to carefully work her way through to find any problems.  In her off hours she likes to travel and camp and go off-roading and has already visited every US state except Alaska.