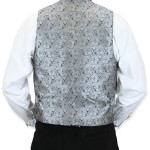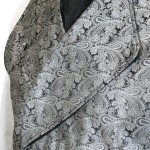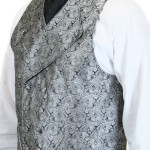 Summer days. Green grass, blue skies, bird song, and sunlight that just won't quit.
Sometimes it's just a little too much.
Is it too hot to wear a coat, but you still want to maintain a gentlemanly appearance? We've got you covered, with our new Kendall Vest, in 4 colors.
Traditional double-breasted style in front with broad lapels, and self-backed in the same gorgeous fabric to maintain an impeccable appearance with or without a coat.
Subtle side adjusters allow for a snugger waist fit if desired.
Five versatile colors for every occasion. Get yours now!