Congratulations to our winner, Andy Chase, shown here in a brown deluxe derby from our store.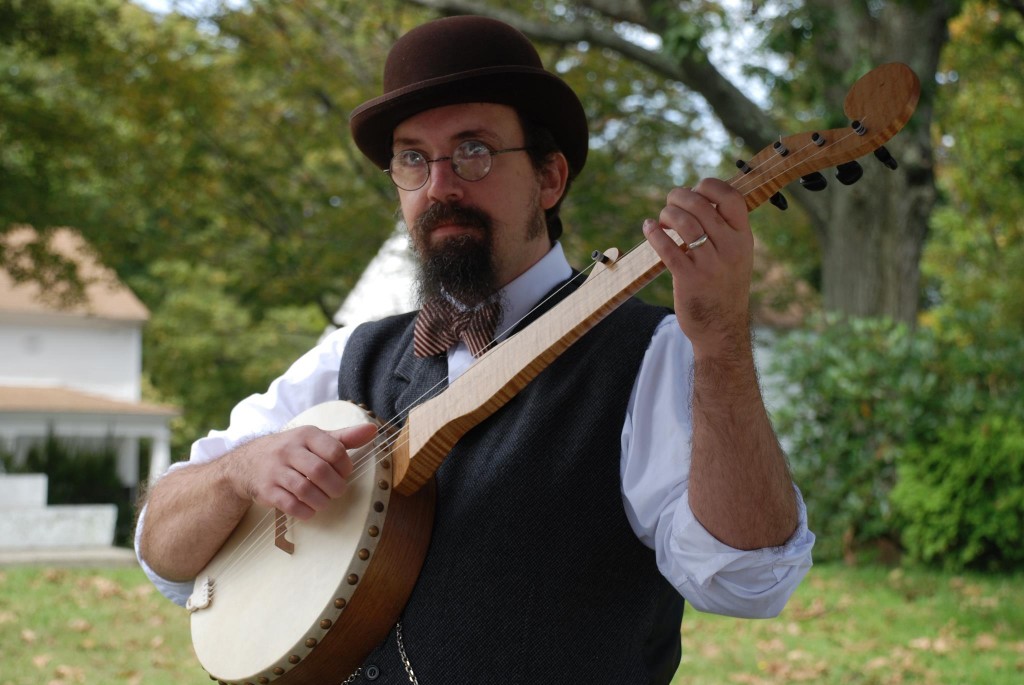 This photo was taken in May 2012 at the Toy Town Farmer's Market in Winchendon, Massachusetts. I purchased a brown bowler hat from Gentleman's Emporium to round out my old-fashioned look, which is appropriate for the 19th century music I play on a period-style, fretless tackhead banjo. I've received so many compliments on this hat that I've taken to wearing it in modern contexts as well!

-Andy C.
Thanks for your entry, Andy, and we hope you find something you love with your gift certificate!
Editor's Picks
Special thanks to everyone who sent us pictures in July. Here are a few of our favorites:
To see the entire Customer Photo Gallery, please click here.
We will have another drawing at the end of August, so send your photo to us and get a chance to win a $200 gift certificate. If you sent us a picture in a previous month and did not win, you will be automatically entered in this month's drawing. To increase your chances of winning, please send us a new picture for August.
Hope you enjoy the gallery and we look forward to seeing all the new photos.