Over the years we have put together several dozen full outfits for you to peruse for inspiration.  We always enjoy getting customer photos that riff on our ideas or go in a totally new direction for the same character.  We're sharing some of our favorites here to help inspire you to look your best at your Halloween Event.
---
 Rain or Shine

The Adventurer collection is a perennial favorite and can be made to look like you have joined Her Majesty's Armed forces or outfitted to resemble the inveterate explorers of the 19th century. See our full collection.
---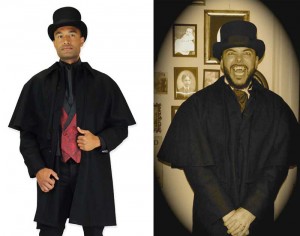 Denizen of the Night
If you prefer the dark of night and the eerie light of the moon, this elegant ensemble is for you.  You will be welcome at any event in this fancy and fanciful look.  The ladies will be impressed.  See our full collection.
---
Mad Scientist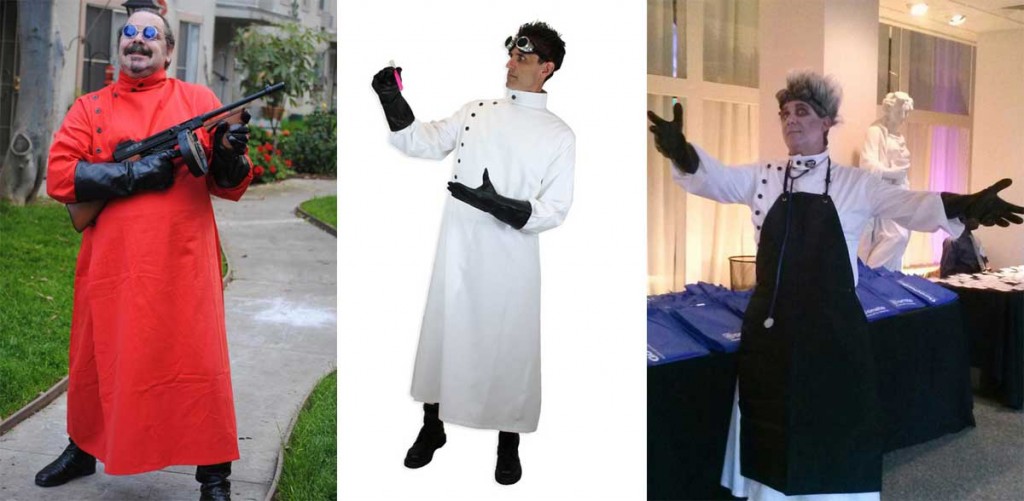 Do you find it hard to contain your maniacal laugh when thunder claps and lightning strikes?  Then our Mad Scientist coats are for you.  Heavy duty to protect you from chemical splashes and spills.  You will be the life of the party – or your newly animated monster will be.  Check out our entire collection.
---
Justice is Coming
You can be the new sheriff in town in these classic duds. Bring some law and order to the rowdy west in our classic Lawman looks or get together with friends and form a posse. Check out our entire collection.