Historical Emporium sat down with one of our Customer Service Representatives, Jamie, and talked about a few of her favorite things.
HEI: What is your Favorite Part of the Job:
Jamie: That's easy! There is never a dull moment. Our customers come from all over the world and that makes every call or email an adventure to say the least!
HEI: What has been your Favorite Customer Experience?
Jamie: I had a mother and son ordering items for his wedding.  His father had passed recently and they were putting the wedding together not only for the union of love, but also as a tribute to the life of their loved one.  It was such a beautiful story and I was happy to be a part of making their dreams a reality.
HEI: Do you have a Tip to offer our Customers?
Jamie: Have a question? Call, call, call. You get a real live human and we really want our customers to get what they want, when they want it!
HEI: What is your favorite part about working for this company?
Jamie: I actually stepped away from my role here at Historical Emporium after the birth of my daughter.  I really wanted to spend those precious few months with her.  When I felt I was ready to go back to work I couldn't imagine myself anywhere else.  Everyone here welcomed me back like I had never left. There is a great sense of family here and that is very hard to find.
HEI: Do you have any behind the scenes fun facts?
Jamie: When new items come in or if we are just feeling cheeky, we try stuff on!  I had my first experience with a corset here.  I have a new found admiration for the ladies who wore these daily and I got to cross it off my bucket list.
Favorite Five: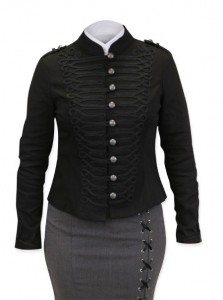 1. Adjutant Short Military Jacket
I am a huge Beatles fan and there is something very "Sgt. Pepper's" about this coat that make me smile
---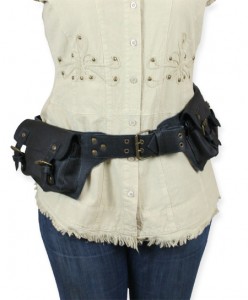 2. Rover Utility Belt – Matte Black Leather
Move over fanny pack! I put this thing on and felt like I could concur the world. This is the perfect vessel to carry anything you might need at a festival or concert
---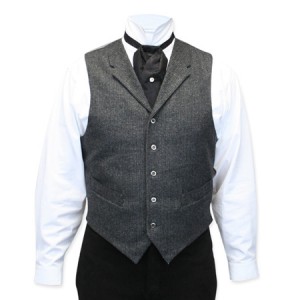 3. Burford Vest – Gray Wool Tweed
Tweed + Vest + Man = Perfection
---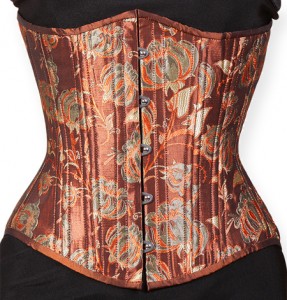 The colors on this corset make my eyes happy. How could one not feel like a goddess while wearing this?
---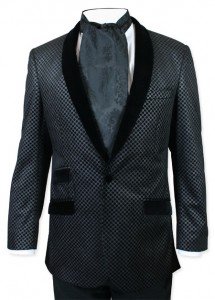 5. Chandler Velvet Smoking Jacket – Black
I seriously think that in his off time James Bond would wear this while sipping on a martini and exchanging witty, flirtatious conversation with Miss Moneypenny
---
What are your Favorite items?
Let us know what you think below!