With Halloween only a month away it's time to start planning your costume!
We've put together a few ideas for groups and couples.
Check back next week for a look at a few more ideas!
---
The Mermaid, the Prince, and the Sea Witch

Recreate this legendary love story with our
Mermaid Collection!
Don't forget about the Sea Witch when doing a themed couples costume!
Adding a third to your group, someone with a little attitude, can improve your odds at winning that costume contest or just add more fun to your night!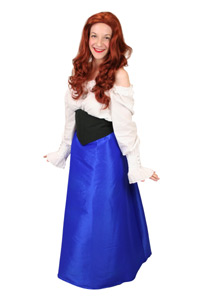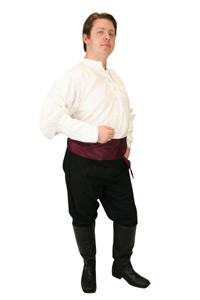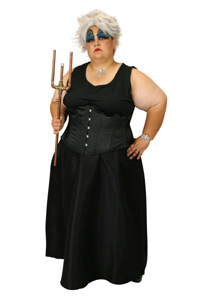 ---
The Nanny and Chimney Sweep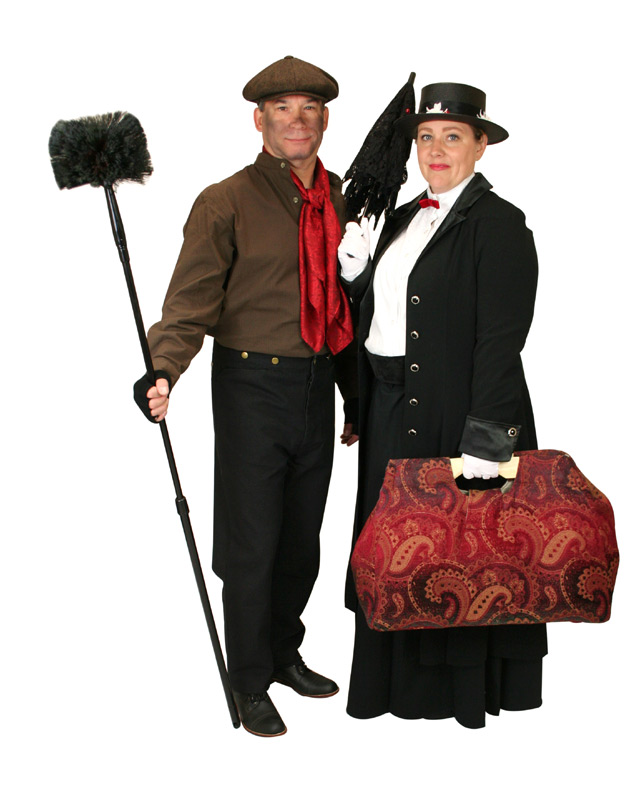 Look practically perfect in every way, with our
Nanny and Chimney Sweep Collection!
A little creativity is necessary for Nanny's outfit.
The main part of her hat was assembled from the Fulton Boater and Black Satin Hat Band. While the finer details were a few craft store items, daisies and red berries, attached around the crown.
Nanny's Bow Tie is a narrow velvet ribbon attached to a pin.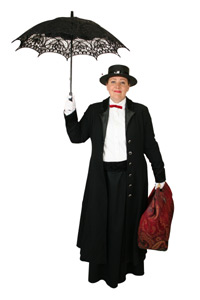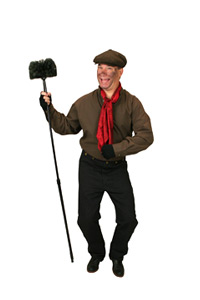 ---
Holmes and Watson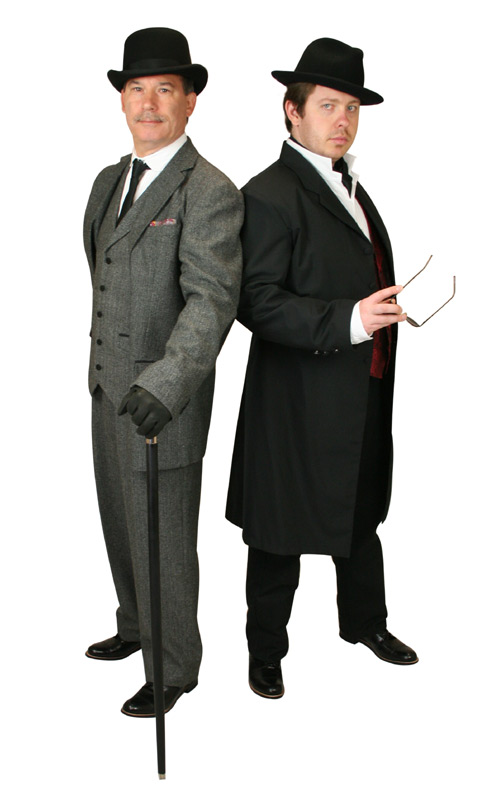 Observe. Analyze. Deduce.
Be well prepared for your next case with our
Holmes and Watson Collection!
Be the best-dressed guys at the next costume party! Based off the latest movie adaptation of Sir Conan Doyle's characters, Sherlock Holmes and Dr. Watson, this puzzle-solving duo will have all the eligible ladies swooning in your direction.
Or, if you prefer, try our Vintage Sherlock!