All our product reviews are from actual customers, just like you!
These are a few of our favorites for the month of August.
---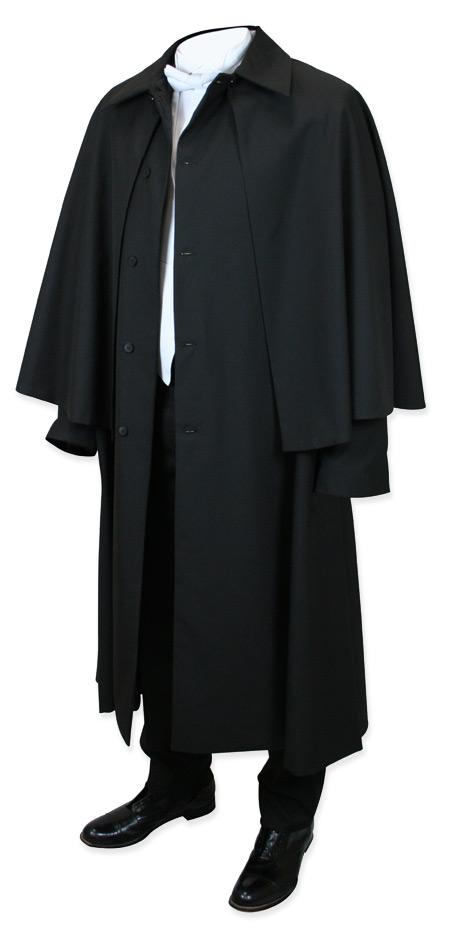 Inverness Dress Coat – Wool Blend – Black: Awesome
This coat came in a box full of AWESOMENESS!!!!!!
I was looking for an overcoat as my old one just gave out from too many years of use, and after an extensive search online I found this company and this was just what I was looking for: length, cape, color, style, material and fit. I originally ordered a M/L and I was swimming in it, so I ordered a small and it is perfect.
I plan to wear this daily when the rains come and it is colder in Los Angeles (rare, but it does get cold here) and it is a nice addition to my formal wear as well as my business casual wear. If you unbutton the first button of the cape on each side, and button it to the next button under the collar it lays perfectly to display the satin lining over the shoulder. This coat is amazing and the workmanship (workwomansship, do not want to be sexist) is absolutely inspired. I even went back to the website and ordered the Victorian hat as an addition to wear as a Dickens character during the holidays.
Well done Historical Emporium, I will shop here again
[Steve, Los Angeles, CA]
---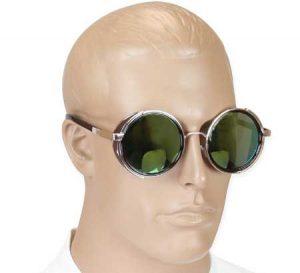 Honcho Side-Shield Spectacles – Gold/Brown: Wicked Awesome Glasses
These glasses look menacingly cool (or maybe just goofy), but it is definitely protective.
[Thanh Chung, Garden Grove, CA]
---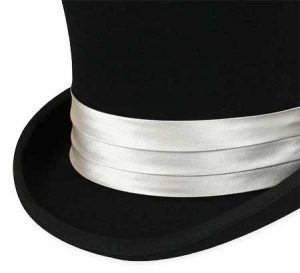 Hat Band – Silver Gray Satin: A Great Accent
This silver hat band accentuated my hat perfectly on my most special wedding day. I wore it all through the ceremony, reception, dinner, and even the pub crawl that followed.
Everyone knew intuitively that I was the lucky guy today. I was gesturing with it, in a Charlie Chaplin-esque miming manner, raising it from my head, rattling it over my heart, and more. The band came loose only once, after excessive silliness during the pub crawl. It was easy enough to re-affix, even when drunk.
[Tom, US]
---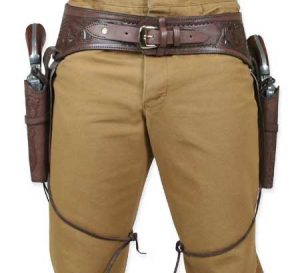 Western Gun Belt and Holster – Double – Chocolate Leather: For the $$$ – I'd give it 10 stars
Can't BELIEVE anyone would complain about the QUALITY of this Holster for the $$$$$ – you can SPEND TWICE OR Three TIMES THIS amount of $$$$ and not get this type Quality Product – this is my 3rd Belt & Holster from you all and I CAN'T BE HAPPIER !!!
[Doc Holiday, Gainesville, FL]
---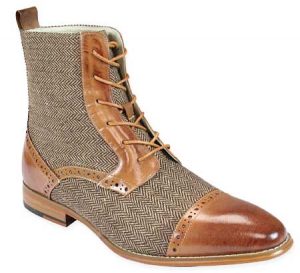 The boots came in a timely fashion and were better than advertised. They are comfortable as well as stylish and i was complimented by my peers (I am in sales) as well as customers.
A great pair of boots and you have a customer for life who will recommend you at the drop of a hat…I also ordered a vest to go with them that was just delivered today. Thanks to your entire company!!
[Rick Sarter, Tomkins Cove, NY]
---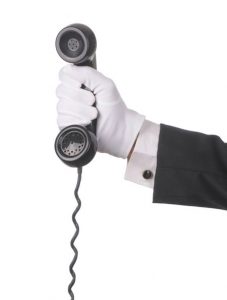 Service Review: 5 Stars
First item ordered was damaged in shipment. I contacted customer service and they sent a replacement right a way.
I'm pleased that in this world of text and forget, the staff at Historical Emporium goes the extra step to provide real customer service. The quality of the product and the exceptional service has made me a repeat customer
[Diamond J, MO]
---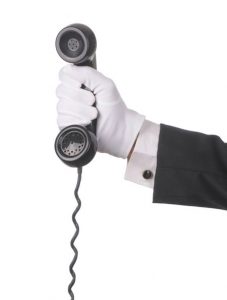 Service Review: 5 Stars
I enjoyed every aspect of shopping at Historical Emporium. I loved the full outfits to choose from, the huge selection, the fast delivery, and the customer pictures (really helpful!).
Everything about my shopping experience here was great. Thank you!
[Ami S.]
---
Click here to see all of our Historical Emporium Customer Reviews!
---
Want to review a product? Be sure to watch for our email about a week after your order arrives.