Congratulations to our winner, Kimberly Gardner (with a photo of her son), pictured here wearing the Inverness Dress Coat and Gold Theatrical Monocle from the Historical Emporium.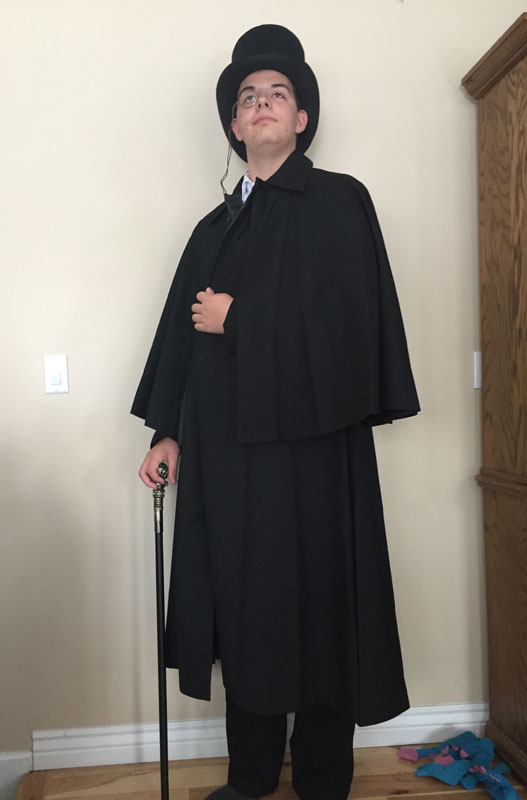 This is my 17 year old son, Braeden. He LOVES his Inverness Great Coat. It was his favorite Christmas present. He enjoys simply walking home from church all dressed up…just for the fun…to see what kind of "looks and comments" he can get. This is how he looks as he walks home. He even has a really great pocket watch under his coat to complete the outfit with his 3 piece suit. How many 17 year olds dress this way!?
-Kimberly Gardner
Editor's Picks
Special thanks to everyone who sent us pictures in September. Here are a few of our favorites:
To see the entire Customer Photo Gallery, please click here.
We will have another drawing at the end of October, so send your photo to us for a chance to win a $200 Historical Emporium gift certificate. If you sent us a picture in a previous month and did not win, you will be automatically entered in this next month's drawing. To increase your chances of winning, please send us a new picture for October.
Hope you enjoy the gallery and we look forward to seeing all the new photos.