Take a look at our latest addition!
Reversible Hat Spats
(in 2 heights)
Presto change-o, our Reversible Hat Spats takes an unnoticeable topper and turns it into two times the show!
Traditional Victorian fashions have been spotted sporting Hat Spats with lacing oriented in the back. Steampunk enthusiasts and those more unorthodox in their tastes find fun with a front or side lace up.
Style multiplied! Just flip the Hat Spat to show the reverse side and one hat is like two more, two hats is like four more, three is like six more . . . and with ten, you'll have a score. Six different color combinations and two heights to choose from to make each look unique.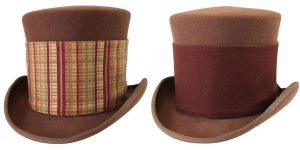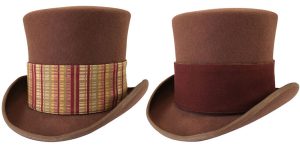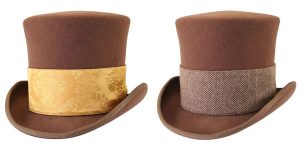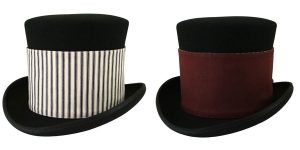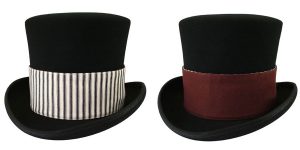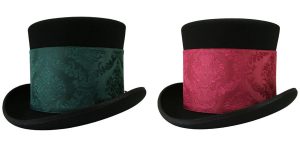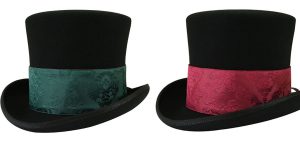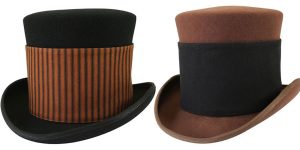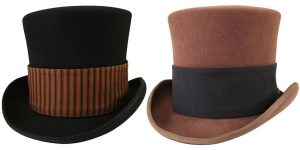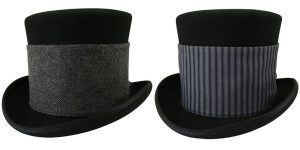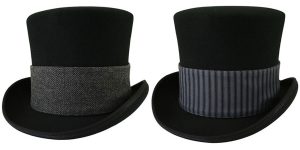 Use the Hat Spats as an accent or to match your outfit.
We've used the same fabrics from our most popular coats, vests, and pants.
Use the links below to see all the matching items!
Bailey
Sutter
Walden
Summerhill
Black Cherry
Emerald Isle
Chadwick
Burford
Edgar
Watching the coming weeks for our Steampunk'ed Hat Spats! We are going to accessorize our favorite Hat Spats with goggles and other brassy bling for a Steampunk look!
---
Check out our New Arrivals Page to stay on top of all our new items!