Congratulations to our winner, Dennis Johnson, pictured here wearing the Rust Snap Front Vest, Brown Slouch Hat, Chocolate Western Gun Belt and Holster, and the Brown Western Bow Tie from the Historical Emporium.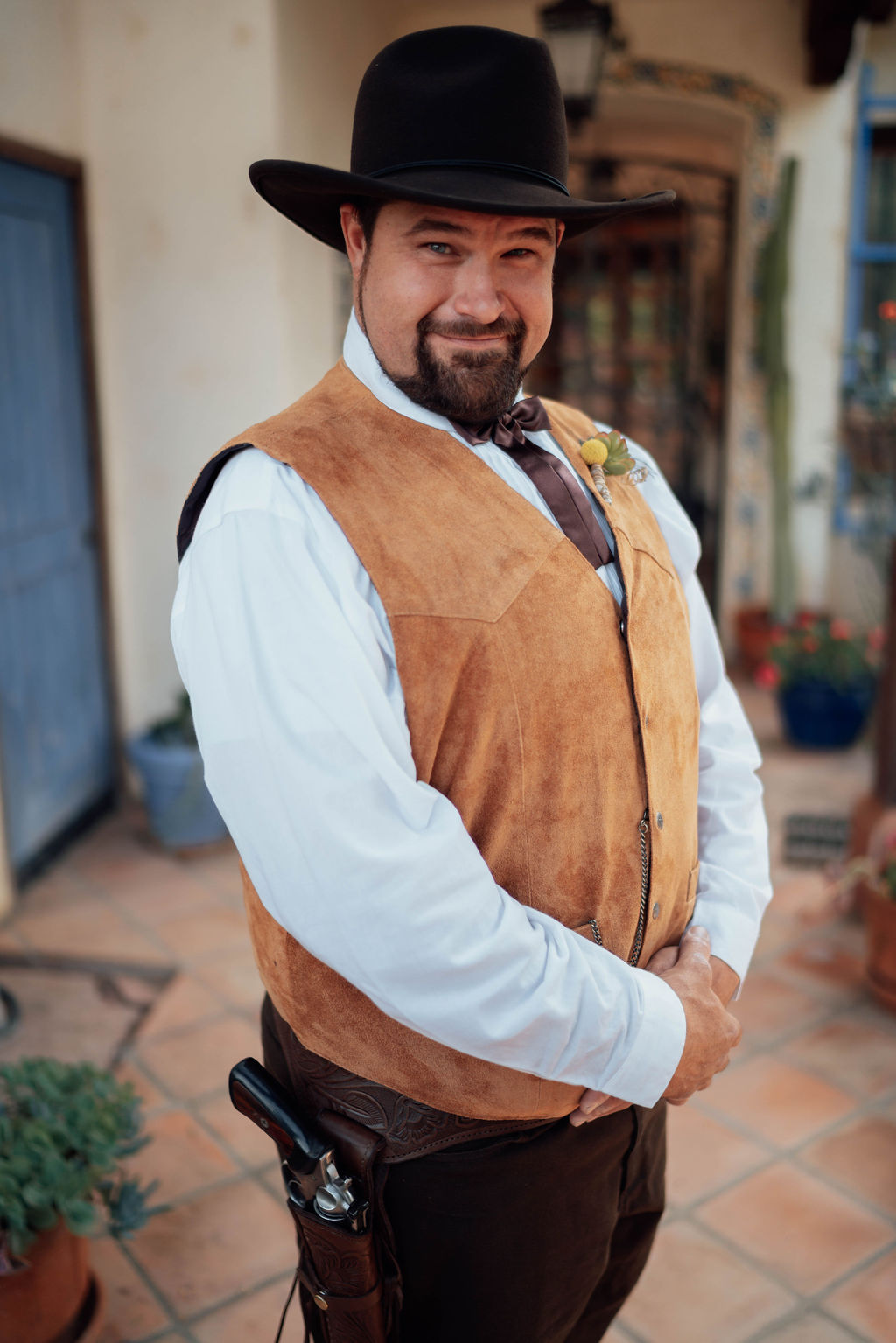 This is my groom's outfit at our western themed wedding on 5/18/19. I had been shopping for this authentic western look for several months without any luck on finding anything. We discovered Historical Emporium online which was the perfect solution. I'm highly impressed with the quality garments, that we're also available in larger sizes, the selection of accessories, & the very quick & easy shipping. I wore the rust snap front vest, the white Sinclair Edwardian club collar shirt, brown western bowtie, leather gun holster, antique pocket watch, & the brown Slouch hat. I received several complements on my original western outfit, especially the gun holster! I'm a very satisfied customer who will return & highly recommend Historical Emporium to family & friends.

Thanks, Dennis Johnson
Editor's Picks
Special thanks to everyone who sent us pictures in May. Here are a few of our favorites:



To see the entire Customer Photo Gallery, please click here.

We will have another drawing at the end of June, so send your photo to us for a chance to win a $200 Historical Emporium gift certificate. If you sent us a picture in a previous month and did not win, you will be automatically entered in this next month's drawing. To increase your chances of winning, please send us a new picture for June.

Hope you enjoy the gallery and we look forward to seeing all the new photos.
---
Check out our Pinterest board to see all of our past Editor's Picks!