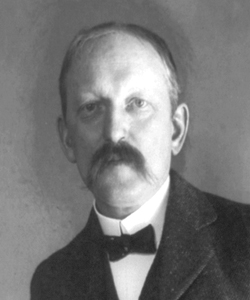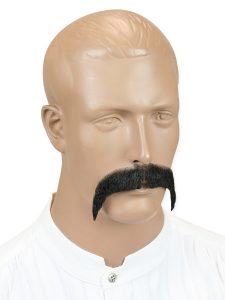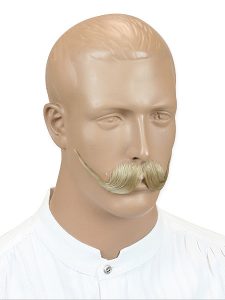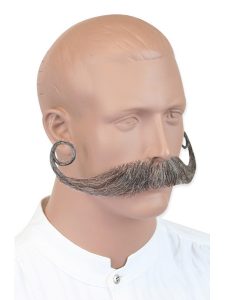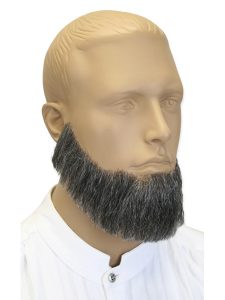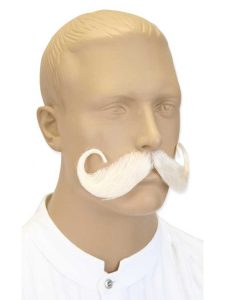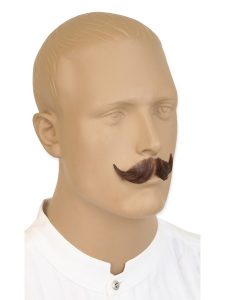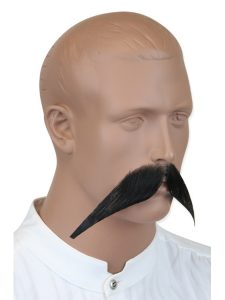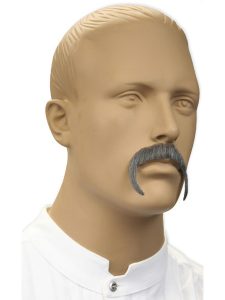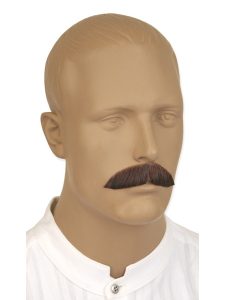 The Victorian era was very concerned with hygiene and physical presentation. So much so, that there were several etiquette manuals that refer specifically to mustache protocol.
If for any reason a gentleman is at a loss for how to achieve a properly groomed mustache, we offer dapper, gallant, and debonair styles for you to choose from in a wide range of colors from black to blonde.
We offer a full line of men's mustaches and beards, and adhesives which are suitable for movie and TV production, theatrical, living history and performing arts requirements, and are also perfect for vintage weddings. If you have any questions or need further assistance, please contact us and we will be happy to assist you.