Product Inquiry Form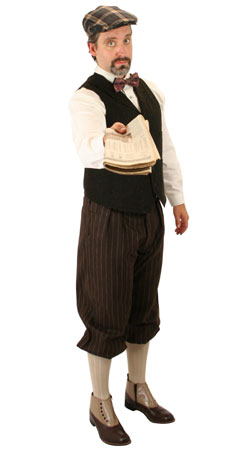 Matthew Stokes, Newsboy
Customer Reviews of our Store
Oooh yeah
VA, United States
2020-10-05
Unfortunately I do not remember who I spoke with on the phone. The representative was knowledgeable, and kind. I was dumbfounded by the quick and efficient customer service I received. The immediate pick up and no robot made me happier than I can explain. And I will buy again in the future. The only issue with w
hat
I did purchase, and I won't leave this in an online review. I'm a big guy but not a fat guy, and it was very tight in the crotch, I don't mind showing a little, but I don't like to squeeze with the guys. I have an actually swim in it yet, really just for show. But I'm excited to see how the material handles!
KennyRat
OR, United States
2019-10-28
Holster was exactly as shown. Quality is excellent and order was received quicker than expected.
Immnamna
IL, United States
2020-01-28
Marcius
GA, United States
2021-01-29
Love my product!!!
Delivery time, shocking...fast. Item selection decent. Quality excellent. Product diversification fair. Didn't find what I was searching for, but what is available is stylish. Was looking for more work related of a "common everyday" line. More common full button plain work shirts of a "homespun concept" related to the trades v. Professional business attire/dress/fancy look. Was looking for
pants
that are closely related to periods, but lighter weight that can be worn today in hot climates when re casually shooting SASS. Was looking for products that relate to blacksmith's, farmers, mule skinners, stable hands, carpenter's, dock worker's, and the like. You have some, but the products are more closely related to other occupations. The selection is expanding, more stuff is available now than previously, so perhaps it'll continue to diversify. Prices are scary and make me look for other options. If I can find items, I will buy elsewhere, but when I can't, and you have it, I'll sometimes bite the bullet and pay your prices. What I get from you is good, and quick, but in my humble opinion, not quite worth what you charge. I can often get 3 shirts for $65, that are of same quality, and sometimes, better, I.e. Buttons that are true deer horn. Likely you won't like my review, but you insisted and persisted so, here's what you get. If you don't want it, don't ask. I'll buy again, when it's appropriate, and I'll refer people occasionally. So overall the critique is critical but favorable.
Old West D
CA, United States
2021-07-09
I cannot say enough good things about the Historical Emporium. I had to order several items on short notice, and they came through for me every time. Everything I ordered was of good quality and was delivered promptly. Thanks, Historical Emporium!