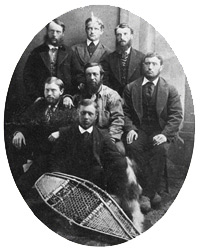 At Historical Emporium, we are proud of the products we offer, and want you to be completely satisfied with our quality and service.
Our returns policy is simple: if you aren't satisfied, you can return any product (including special order items) in brand new condition within 30 days* for a full refund or exchange credit, excluding shipping costs. If the return or exchange is due to our error (mis-shipment, defective item, etc.,) please contact us and we will arrange shipping at no cost to you.
To send us a return or exchange, please use this form: .
Click here to print a returns/exchange form
Please note:
Returned items must be in brand new condition. You may try on an item for size, but if you've worn it, even for one night, you may not return it.
If you are in a hurry for an exchange, we recommend you order the new item online or by phone, and send the unwanted item back as a return. Turnaround times on exchanges may be 2-3 weeks from the date you ship to us.
We cannot accept any return beyond 30 days* after you received it.
Shipping charges are not refundable, unless the return is due to our error or damage in transit. Return postage is the responsibility of the customer.
* Year-End Holiday Note: During the Christmas holiday season, our normal 30-day returns policy is extended. To allow for early shopping and month-end giving. Orders placed between November 1 and December 31 have return privileges until January 31 of the following year.
To ensure proper credit, returns MUST be shipped to the following address:
Historical Emporium, Inc.
Attn: Returns
188 Stauffer Blvd.
San Jose, CA 95125
Feel free to contact us if you have any questions about returns or exchanges. We're here to help!