Step 1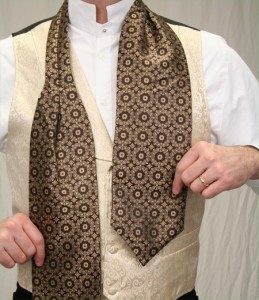 Drape the ascot around the neck, with the ends in front of you, as shown. One end should be longer than the other.
---
Step 2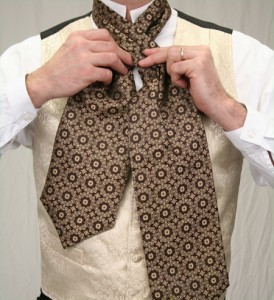 Cross the long end of the ascot in front of the short end.
---
Step 3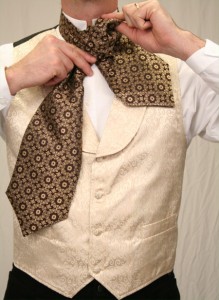 Tuck the long end up behind the short end, pulling it up alongside the chin.
---
Step 4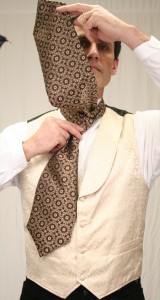 Pull the long end all the way up and through, straightening the ascot around the neck for a snug but not uncomfortable fit.
---
Step 5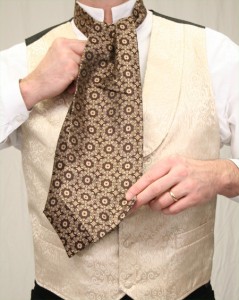 Lay the long end back down in front. Ideally, the two ends are roughly the same length at this point.
---
Step 6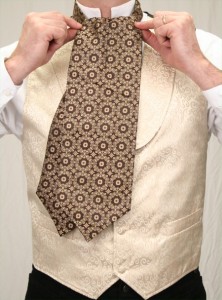 Straighten and pull the two sides of the ascot wide for an even, tidy look.
---
Step 7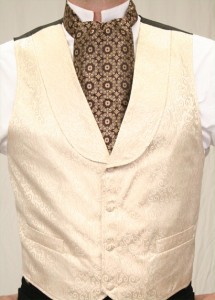 Tuck the ascot back into your waistcoat. You're ready to go!