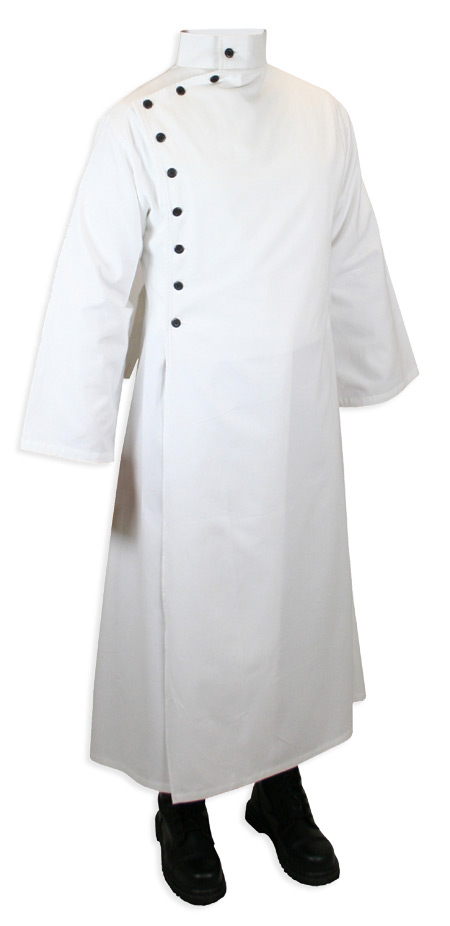 Howie Lab Coat – White – "Worthy of a Monologue" – WITH THIS LAB COAT, I WILL TAKE OVER THE WORLD! I MEAN – IT'S AWESOME! MUHAHAHAHAHAHAHAHAHAHAHAHA! NOW TO BUILD A DEATH RAY! AND A ZEPPELIN! I ALWAYS WANTED TO BE A MAD SCIENTIST. I THINK I GOT THE MAD PART DOWN. STILL WORKING ON SCIENCE. WELL. I'M DASHING WITH APPLIED SCIENCES. MUHAHAHAHAHAHA!!!! { DJ Mordhau, Springfield, OR}
---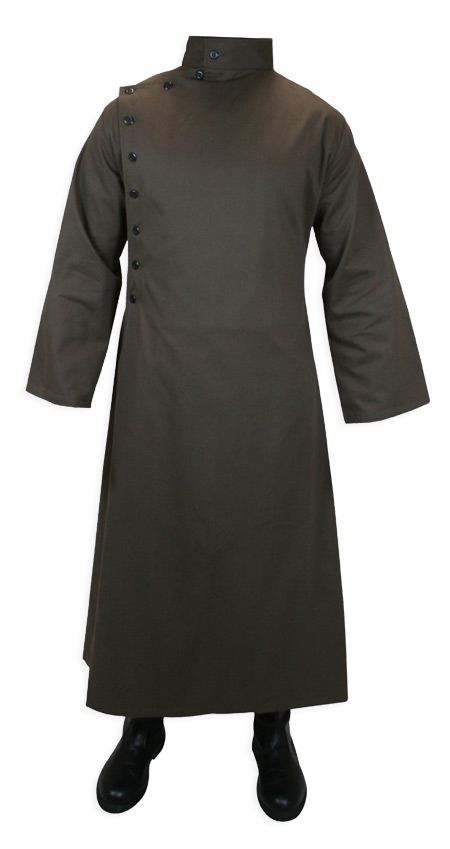 Howie Lab Coat – Brown –  We have a Halloween event for employees and their families every year. This year needed a spectacular Dr Frankenstein. This lab coat made it just that – spectacular! So much better than the other junk you find out there. The quality is fantastic! The look is perfect! Sizing is a bit tough to fit everyone, but works just fine for me although a little snug in the middle (probably my problem more than the item). Better suited for the mad scientist who gets to the gym regularly, instead of staying at the lab doing research. So if you keep ahead of the monsters by jogging – perfect! {JustMe, Orlando, FL}
---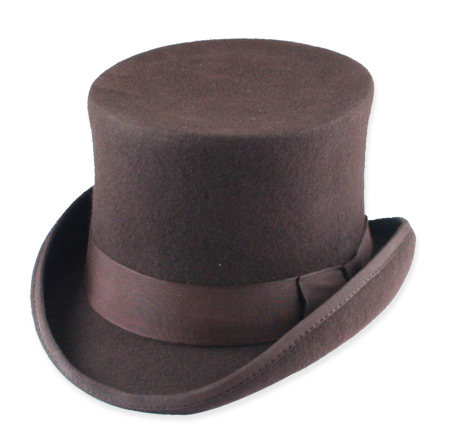 John Bull – Brown – Unbelievable style and quality. Includes excellent feather embellishment not pictured. I shall only remove this hat for sleeping. By far my favorite purchase of 2013. Seems under-priced for such high level of quality. {Jeffrey, Raleigh, NC}
---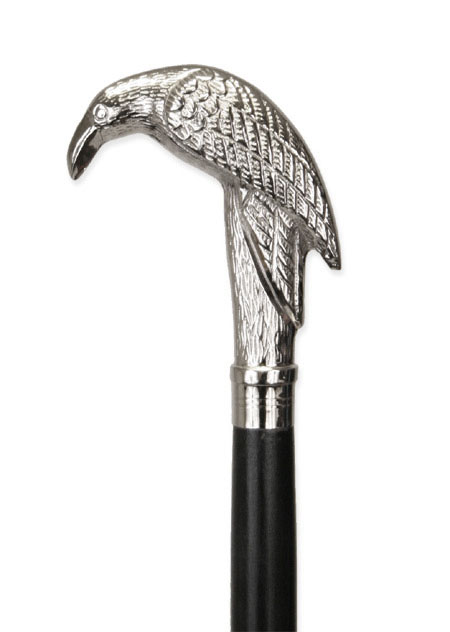 Raven Walking Stick – A Raven walking stick is an appropriate accessory whether one is walking in the dun coloured fog of Sherlock Holmes's London or Harry Dresden's Chicago. This particular stick has the heft and balance one would expect from one twice the cost. I highly recommend it for anyone who intends stepping out in a time machine or other fantasy transport. As Poe might have said 'once you have this stick, others you'll need nevermore.' {Adolph Meyer, Scotia, NY}
---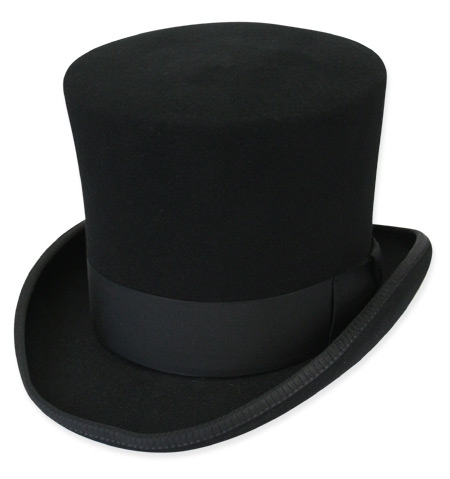 Black Top Hat – I wore my new hat to a local watering hole called Miss Kitty's. every one wanted pictures and to wear the hat. One of the bar keeps should be ordering one or I'll be ordering one for him. Others wanted you web site. Needless to say it was a big hit. {Tim H., Muscatine, IA}
---
Service – I Love These Guys – Two purchases made so far from this site.  And two out of two continue to bring smiles to my face.  This has now become my new favorite site to browse for new products.
---
Click here to see all of our Historical Emporium Customer Reviews!
---
Want to review a product? Be sure to watch for our email about a week after your order arrives.