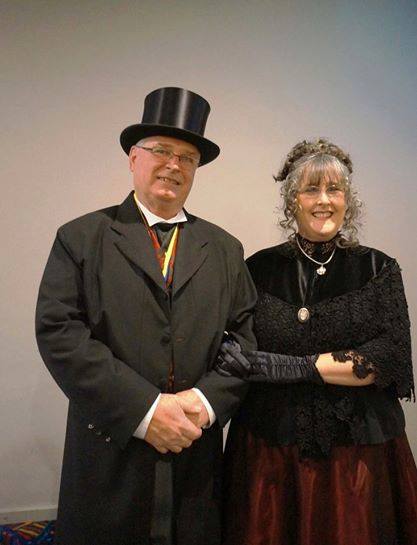 Customers Ken McLeod and Karen Sorensen shared this photo from their recent outing at the Moruya Rotary Club Changeover Dinner. (Moruya, New South Wales, Australia.)
Ken's wearing the black callahan frock coat, wing tip shirt, "midnight hour" puff tie and dragon vest, and the couple's traditional attire was very well received by fellow rotarians.
Thanks Ken and Karen for sharing this great photo!
 Share your story!
If you have a photo or story you would like to share with us for our blog, please contact us!