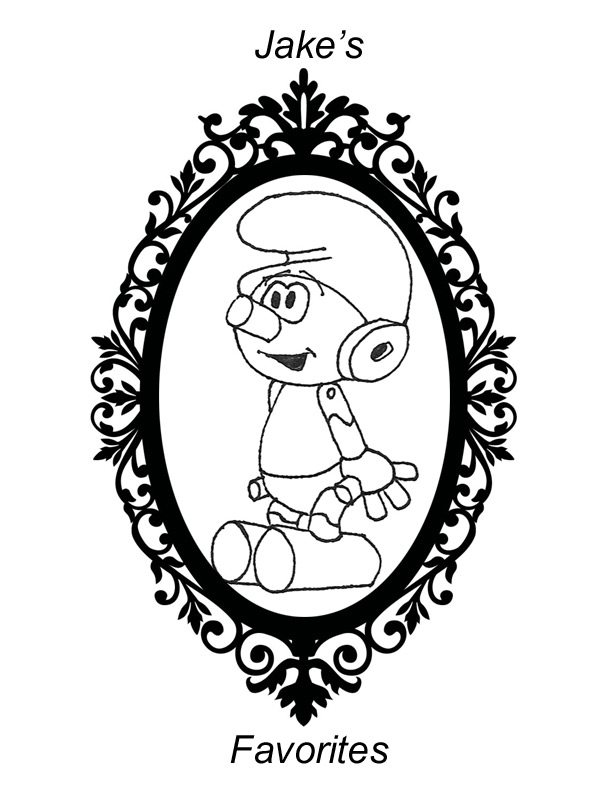 Historical Emporium sat down with one of the Warehouse Representatives, Jake, and talked about a few of his favorite things.
HEI: What is your favorite part about working for this company?
Jake: We have two of the very best and nicest bosses (a married couple) and very friendly co-workers.
HEI: Do you have any shipping tips customers should know?
Jake: Try to order everything in one swoop (i.e. multiple sizes if you are unsure on which will fit better). Ordering twice will double your shipping cost where just adding 1 or 2 items may only raise shipping by a few dollars. Then return the size(s) that doesn't fit.
Also we have an option for locals to pick up their order instead of paying for shipping. But, you have to call our Customer Service Team to set this up.
HEI: Do you have any behind the scenes fun facts?
Jake: Sometimes we have to hunt for items on our customers orders. Did our ghost move it or did we just rearrange our warehouse to make room for all our new products?
Favorite Five: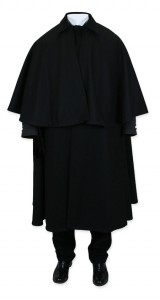 1. Inverness Cloak – Black Wool
I love Vampires!
---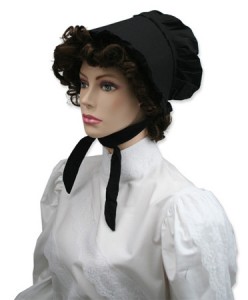 2. Cotton Sun Bonnet
It's cool and blocks out the sun. I'd wear it if I could!
---
The next 3 blouses are my favorite because of Downton Abbey. If you like that show and the Victorian Era then you'll like these
---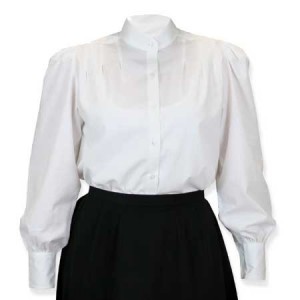 4. Classic Gibson Girl Blouse – White
---
---
What are your Favorite items?
Click here to send us an email or let us know what you think below!