Men's Portrait Gallery
1880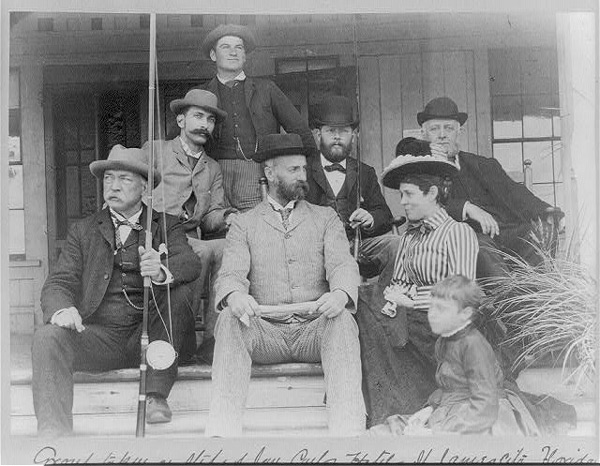 A day at the Lake
These gentlemen, who appear to be on holiday, display the variety of styles available to men in the 1880's. The gentleman in the front center displays the most popular style of closely tailored sack suit with a wingtip collar and four in hand tie.
While the other suits are in a variety of colors and fabrics, they all show evidence of the narrow lapel, and tightly fitted clothing. Ties were still available in the bow tie style and, as seen on the gentleman with the fishing pole, tied with a small ribbon. All manner of hats are on display in this picture and highlight the variety available during this decade.
---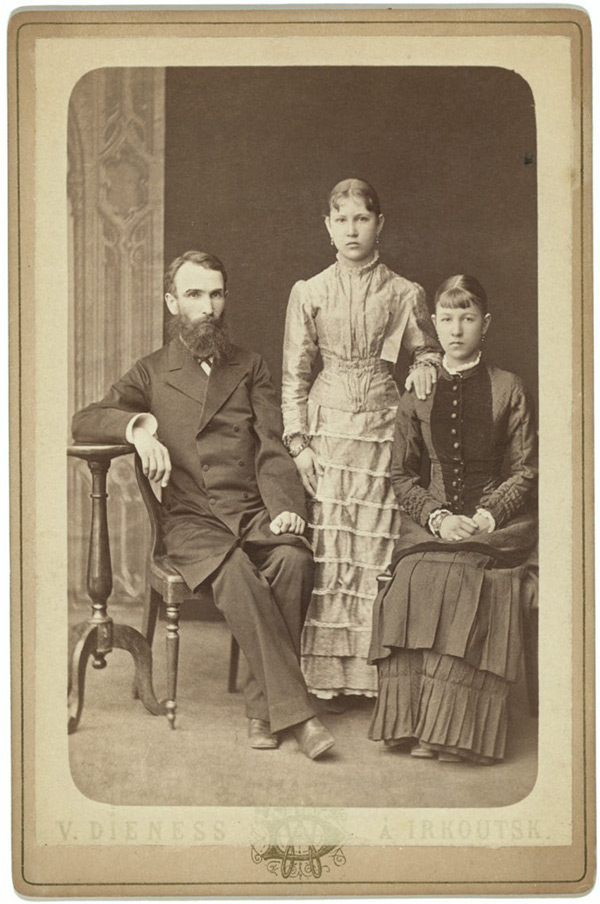 Family Portrait
As can be seen in this photograph of a father and his two daughters, frock Coats were still worn by older, more well-heeled gentlemen. While his frock coat is more loosely tailored than the sack suits above, it is clearly more fitted than the popular styles of the 1860's. Despite his full beard, a stylish narrow necktie be seen at his collar.
---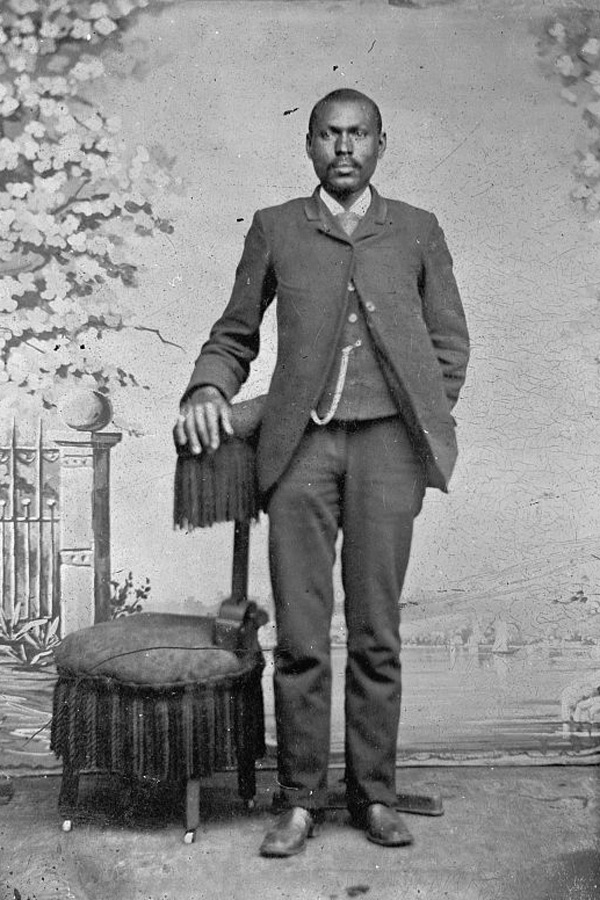 Ready for the World
This gentleman's well tailored outfit highlights many of the fashions of the 1880s. Note the extremely narrow lapel on the sack coat, the high button front and the curved front of the jacket. His trousers are also tailored to a more slim style, note that there are still no creases in the front of his trousers as the press had not yet been invented. He wears his coat buttoned only at the top to proudly display his vest and watch chain.
---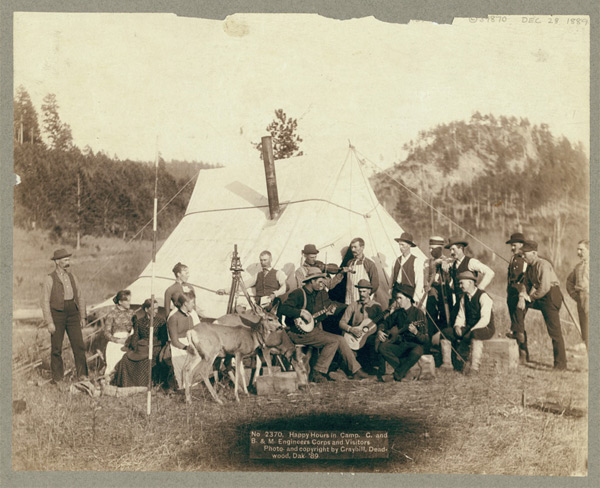 Happy Hour in Deadwood
Gather round to hear the tales of the day and sing a few songs to pass the time. On display in this portrait is the day wear of the settlers and workers in the western territories. Note the absence of coats on all of the gentlemen, but most still wear a vest and tie. The variety of hats is impressive. But, one wonders, why were the deer invited?
---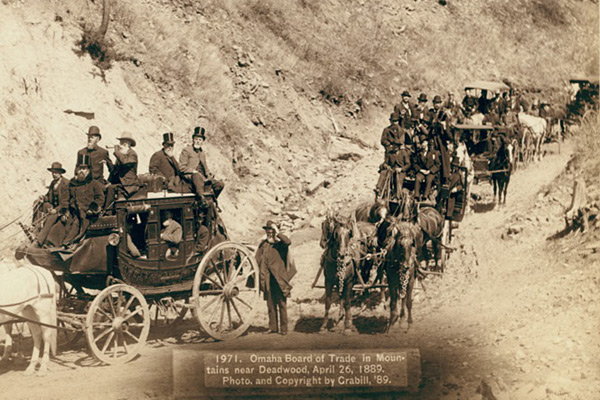 Board of Trade
Arrives in Deadwood
In contrast to the working men above, the Bankers arrive in Deadwood in full dress attire. The fancy high top hats and fashionable frock coats with contrast collars show that these are men of means, even if they are on the outside of the stagecoach. Note the gentleman in the first stagecoach with his enormous smoking pipe.
---