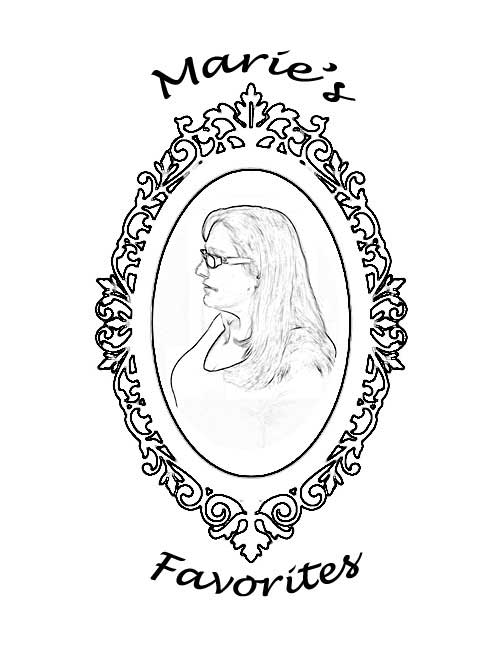 Historical Emporium sat down with one of the Customer Service Representatives, Marie, and talked about a few of her favorite things.
Favorite Part of the Job:
(Customer Service Representative)
My favorite thing about working with our customers is the fun they have with all the pieces they purchase from us. I love to listen to their excitement when they tell me about the variety of events these items will be used for. It ranges from people who wear our items daily to those who use it for theater or movies. Everyone has a story and I get to hear them when we chat over the phone. It is amazing to connect on a personal level with so many people.
Favorite Customer Experience:
I've had so many different customer experiences that it's difficult to pin down just one. One of my very first interactions with a customer was with a gentleman in Oklahoma, named Bill. He was looking to put together a few pieces of our western attire to surprise his wife. She was working at an amusement park for the summer months as a skilled artisan in full old west attire. One day he'd gone to deliver some supplies to her in an outfit he put together randomly. Bill said she was not impressed and he just wanted to wow her with something a little more historically accurate. So, we found a few pieces, including a mustache so she wouldn't even see him coming. He was such a character and a joy to help. I hope what he and I put together did her proud.
Favorite Tip:
A great tip to using our site more efficiently is utilizing our refinements menu. The refinement menu is on the left hand side of our website, if you're using a desktop, or at the top, if you're using a smart phone or tablet. This pull down narrows down a search in a variety of ways including color, size, and/or material.
Favorite Five: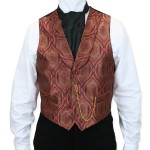 1. Kingsley Vest – Carnival: 
It's fun and interesting without being overly flashy. Just enough elegance to make someone the star of the occasion.

2. Ladies Edwardian Suit – Gray Moleskin: 
It's classic and pretty. Easy to wear and looks good on everyone. A nice, feminine look for the time.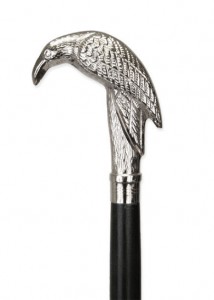 3. Raven Walking Stick – Silver: 
A cool walking stick for males or females. The attention to detail is so pretty and is very comfortable to walk with. Also, I'm a sucker for ravens.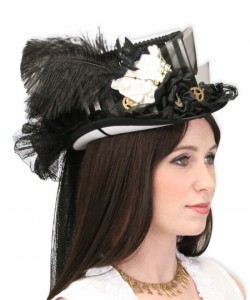 4. Riding Hat – Black and White Stripe: 
A classic hat with a Steampunk twist. It's just super cool and pretty. Comfortable to wear and flattering with any outfit.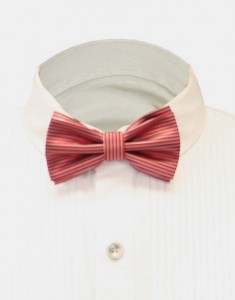 5. Bow Tie – Confectionery Stripe – Red/White: 
Who doesn't love a bow tie? This one is cute and brightens up any suit. It's just downright dapper.
What are your Favorite items?
Click here to let us know what you think!